5 tags
WATCH: Why Do Things Go Viral? →
Why do some videos go viral? Turns out it's not luck or chance. There's a science behind it. And it's not about cute cats.
5 tags
Storytelling is not just for bedtime!
(via alexmvargas) Before the multiple platforms of communication we have come to know, love and depend upon, people sat around in circles listening to one another tell stories, passing along customs and culture through WOM (Word of Mouth) and in person. Imagine that? So from generation to generation tribes, clans and/or families would retell the same stories - surely each storyteller would be...
7 tags
Prince serves Twitter Vine with copyright... →
4 tags
What Is It With Banking Advertising?
'What Is It With Banking Advertising?' via @jazkilmister
7 tags
6 tags
What Your Instagram Filter Says About You →
5 tags
Understanding the art and science of content... →
4 tags
When People Write for Free, Who Pays? →
7 tags
Wearable tech can change the way we tell stories →
6 tags
Six fashion retailers that use Twitter's Vine →
6 tags
8 tags
What makes us read and write when it is harder... →
4 tags
Buhlshit (n.) - A spurious legal threat concerning... →
8 tags
When the Spec Script was king →
5 tags
Content creation challenging old agency models →
analyticisms: Good article about the issues brought on for agencies by content marketing's emergence.
6 tags
Why Vine is going to grow into something huge →
7 tags
Is Twitter transforming the way we watch TV? →
6 tags
How to Drive More YouTube Views With Pinterest →
5 tags
4 tags
'Crazy, Stupid, Love.' Helmers to Tell the Crazy... →
6 tags
Leveson: Legal warning for tweeters and bloggers →
8 tags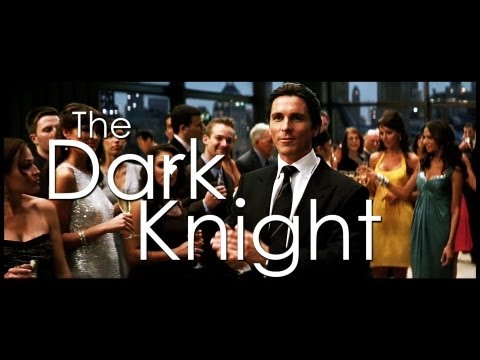 4 tags
The Science of Storytelling: Why Telling a Story... →
beatrixtobellatrix: Whenever we hear a story, we want to relate it to one of our existing experiences. That's why metaphors work so well with us. While we are busy searching for a similar experience in our brains, we activate a part called insula, which helps us relate to that same experience of pain, joy, or disgust.
3 tags
Forget a social strategy - it's what a brand has... →
7 tags
Don't Have a Go at Me Because You Don't Understand... →
5 tags
Instagram becomes a weapon in Facebook versus... →
7 tags
6 tags
Judd Apatow Talks To Conan O'Brien About Writing... →
4 tags
Disruption by software at Decoded Fashion in...
The first european edition of Decoded Fashion is highlighting how tech startups are revolutionizing the industry of fashion - Tech Crunch
10 tags
"Again, you can't connect the dots looking forward; you can only connect them..."
– (via hobsnob)
3 tags
7 tags
Story Worldwide's Storytelling Matrix →
7 tags
PR and the use of Twitter: the best way to break... →
11 tags
Guillermo Del Toro: Guillermo del Toro explains... →
1 tag
15 tags
4 tags
6 tags
5 tags
7 tags
Visiting Dracula's Castle in Transylvania →
9 tags
Do You Want a World Populated by Chain Stores and... →
12 tags
11 tags
7 tags
4 tags
3 tags
My autumn/winter beauty must-have! →
4 tags
Why I loved 'The Perks of Being a Wallflower' →